The concept of "Scratchable World Map Posters" has been around for quite some years now, but lately it became even more popular.
This product comes in various sizes, colors and paper quality. However, you'll notice that many retailers sell the exact same map, simply customizing it with their own logo.
Out of several models we tested, we were disappointed by the quality of these maps (poor scratching, inaccurate borders, unreadable fonts, flashy discordant colors) which is why we decided to create our own.
A few years ago, when we discovered what a Scratch Map was, we loved the concept and wanted to buy one.  But of all the Maps out there, we couldn't find one we really liked in terms of design, colors and quality. This is when my partner and I decided to create our own.
Being an independent Graphic Designer and a travel enthusiast, I was excited and up for the challenge. Our goal was to create an "elegant map", with precise borders, clear fonts and beautiful, harmonious colors.
It took us several months to create the map layout, including all the landmark icons at the bottom that we drew one by one.
Our supplier was then carefully selected through a meticulous process to guarantee the best possible quality.
We invite you to learn more about our completely unique Scratch Off World map here.
Meet AZUIGO's Co-Founders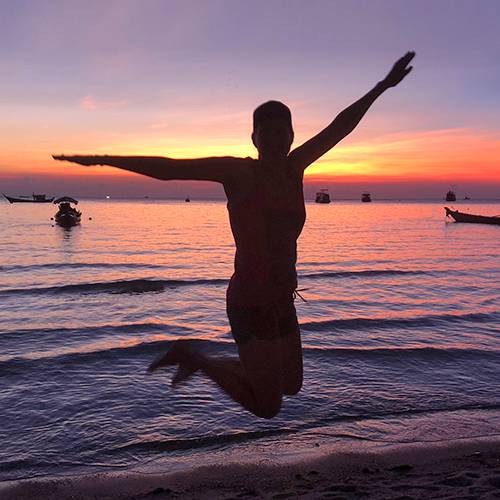 "Always be open to inspiration. You never know where it may come from. Begin with an open mind, end with an inspired heart." (Sheri Fink)
What I love about traveling is meeting new people, getting to know different cultures and ideas, opening yourself to new discoveries.
I'd like to encourage everyone to go where your heart takes you, and let it be filled with the beauties of this world.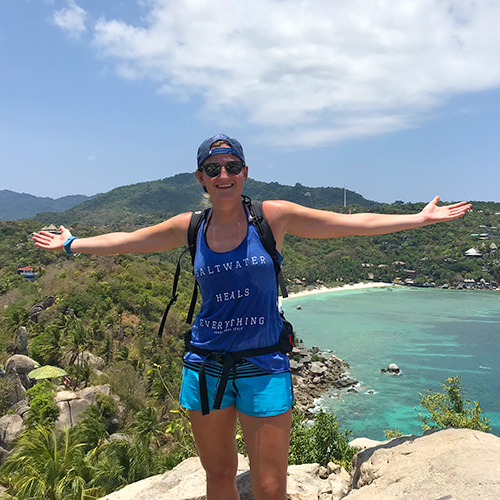 "Seek out that particular mental attitude which makes you feel most deeply and vitally alive, along with which comes the inner voice which says "this is the real me", and when you have found that attitude, follow it." (William James)
I'm a Sports lover, an Outdoor person and I particularly enjoy beautiful landscapes and hiking to discover amazing viewpoints.
Do what makes you happy… wherever the winds take you.